( ! )

Warning: number_format() expects parameter 1 to be float, string given in /www/wwwroot/rosekitchend.nanoweb.vn/wp-includes/functions.php on line 425
Call Stack
#
Time
Memory
Function
Location
1
0.0001
361824
{main}( )
.../index.php:0
2
0.0002
362104
require( '/www/wwwroot/rosekitchend.nanoweb.vn/wp-blog-header.php )
.../index.php:17
3
0.6623
23521976
require_once( '/www/wwwroot/rosekitchend.nanoweb.vn/wp-includes/template-loader.php )
.../wp-blog-header.php:19
4
0.6653
23525328
include( '/www/wwwroot/rosekitchend.nanoweb.vn/wp-content/themes/divi/page.php )
.../template-loader.php:106
5
1.1228
27388096
the_content(

$more_link_text =

???,

$strip_teaser =

??? )
.../page.php:46
6
1.1230
27388096
apply_filters(

$hook_name =

'the_content'

,

$value =

'[et_pb_section fb_built="1" admin_label="section" _builder_version="4.14.1" background_image="https://rosekitchend.nanoweb.vn/wp-content/uploads/Group-427321214-1-1.png" height="480px" height_tablet="480px" height_phone="125px" height_last_edited="on|phone" custom_css_before="content: %22%22;||position: absolute;||top: 0;||right: 0;||width: 100%;||height: 30%;||z-index: 1;||background: linear-gradient(180deg, #000000 0%, rgba(63, 63, 63, 0) 100%);" locked="off" global_colors_info="{}"][et_pb_row admin_label'...

)
.../post-template.php:255
7
1.1230
27388504
WP_Hook->apply_filters(

$value =

'[et_pb_section fb_built="1" admin_label="section" _builder_version="4.14.1" background_image="https://rosekitchend.nanoweb.vn/wp-content/uploads/Group-427321214-1-1.png" height="480px" height_tablet="480px" height_phone="125px" height_last_edited="on|phone" custom_css_before="content: %22%22;||position: absolute;||top: 0;||right: 0;||width: 100%;||height: 30%;||z-index: 1;||background: linear-gradient(180deg, #000000 0%, rgba(63, 63, 63, 0) 100%);" locked="off" global_colors_info="{}"][et_pb_row admin_label'...

,

$args =

[0 => '[et_pb_section fb_built="1" admin_label="section" _builder_version="4.14.1" background_image="https://rosekitchend.nanoweb.vn/wp-content/uploads/Group-427321214-1-1.png" height="480px" height_tablet="480px" height_phone="125px" height_last_edited="on|phone" custom_css_before="content: %22%22;||position: absolute;||top: 0;||right: 0;||width: 100%;||height: 30%;||z-index: 1;||background: linear-gradient(180deg, #000000 0%, rgba(63, 63, 63, 0) 100%);" locked="off" global_colors_info="{}"][et_pb_row admin_label'...]

)
.../plugin.php:205
8
1.1273
27451552
do_shortcode(

$content =

'<div class="et-l et-l--post">\n\t\t\t<div class="et_builder_inner_content et_pb_gutters3">[et_pb_section fb_built="1" admin_label="section" _builder_version="4.14.1" background_image="https://rosekitchend.nanoweb.vn/wp-content/uploads/Group-427321214-1-1.png" height="480px" height_tablet="480px" height_phone="125px" height_last_edited="on|phone" custom_css_before="content: %22%22;||position: absolute;||top: 0;||right: 0;||width: 100%;||height: 30%;||z-index: 1;||background: linear-gradient(180deg, #000000 0%, r'...

,

$ignore_html =

??? )
.../class-wp-hook.php:308
9
1.1278
27530432
preg_replace_callback(

$regex =

'/\\[(\\[?)(et_pb_blog|et_pb_divider|et_pb_image|et_pb_post_title|et_pb_search|et_pb_sidebar|et_pb_text|et_pb_section|et_pb_row|et_pb_column|lwp_divi_breadcrumbs|wdcl_image_carousel|wdcl_image_carousel_child)(?![\\w-])([^\\]\\/]*(?:\\/(?!\\])[^\\]\\/]*)*?)(?:(\\/)\\]|\\](?:([^\\[]*+(?:\\[(?!\\/\\2\\])[^\\[]*+)*+)\\[\\/\\2\\])?)(\\]?)/'

,

$callback =

'do_shortcode_tag'

,

$subject =

'<div class="et-l et-l--post">\n\t\t\t<div class="et_builder_inner_content et_pb_gutters3">[et_pb_section fb_built="1" admin_label="section" _builder_version="4.14.1" background_image="https://rosekitchend.nanoweb.vn/wp-content/uploads/Group-427321214-1-1.png" height="480px" height_tablet="480px" height_phone="125px" height_last_edited="on|phone" custom_css_before="content: %22%22;||position: absolute;||top: 0;||right: 0;||width: 100%;||height: 30%;||z-index: 1;||background: linear-gradient(180deg, #000000 0%, r'...

)
.../shortcodes.php:227
10
1.2047
28441800
do_shortcode_tag(

$m =

[0 => '[et_pb_section fb_built="1" _builder_version="4.14.1" _module_preset="default" custom_padding="5px||80px||false|false" locked="off" global_colors_info="{}"][et_pb_row use_custom_gutter="on" gutter_width="4" _builder_version="4.14.1" _module_preset="default" width="100%" max_width="1200px" custom_margin="15px||||false|false" custom_margin_tablet="15px||||false|false" custom_margin_phone="15px||||false|false" custom_margin_last_edited="on|desktop" custom_padding="|15px||15px|false|false" global_colors_info="{'..., 1 => '', 2 => 'et_pb_section', 3 => ' fb_built="1" _builder_version="4.14.1" _module_preset="default" custom_padding="5px||80px||false|false" locked="off" global_colors_info="{}"', 4 => '', 5 => '[et_pb_row use_custom_gutter="on" gutter_width="4" _builder_version="4.14.1" _module_preset="default" width="100%" max_width="1200px" custom_margin="15px||||false|false" custom_margin_tablet="15px||||false|false" custom_margin_phone="15px||||false|false" custom_margin_last_edited="on|desktop" custom_padding="|15px||15px|false|false" global_colors_info="{}"][et_pb_column type="4_4" _builder_version="4.14.1" _module_preset="default" global_colors_info="{}"][lwp_divi_breadcrumbs font_icon="&#x35;||divi||400" _'..., 6 => '']

)
.../shortcodes.php:227
11
1.2048
28442904
ET_Builder_Element->_render(

$attrs =

['fb_built' => '1', '_builder_version' => '4.14.1', '_module_preset' => 'default', 'custom_padding' => '5px||80px||false|false', 'locked' => 'off', 'global_colors_info' => '{}']

,

$content =

'[et_pb_row use_custom_gutter="on" gutter_width="4" _builder_version="4.14.1" _module_preset="default" width="100%" max_width="1200px" custom_margin="15px||||false|false" custom_margin_tablet="15px||||false|false" custom_margin_phone="15px||||false|false" custom_margin_last_edited="on|desktop" custom_padding="|15px||15px|false|false" global_colors_info="{}"][et_pb_column type="4_4" _builder_version="4.14.1" _module_preset="default" global_colors_info="{}"][lwp_divi_breadcrumbs font_icon="&#x35;||divi||400" _'...

,

$render_slug =

'et_pb_section'

,

$parent_address =

???,

$global_parent =

???,

$global_parent_type =

???,

$parent_type =

???,

$theme_builder_area =

??? )
.../shortcodes.php:355
12
1.2108
28441840
ET_Builder_Section->render(

$atts =

['fb_built' => '1', '_builder_version' => '4.14.1', '_module_preset' => 'default', 'custom_padding' => '5px||80px||false|false', 'locked' => 'off', 'global_colors_info' => '{}']

,

$content =

'[et_pb_row use_custom_gutter="on" gutter_width="4" _builder_version="4.14.1" _module_preset="default" width="100%" max_width="1200px" custom_margin="15px||||false|false" custom_margin_tablet="15px||||false|false" custom_margin_phone="15px||||false|false" custom_margin_last_edited="on|desktop" custom_padding="|15px||15px|false|false" global_colors_info="{}"][et_pb_column type="4_4" _builder_version="4.14.1" _module_preset="default" global_colors_info="{}"][lwp_divi_breadcrumbs font_icon="&#x35;||divi||400" _'...

,

$function_name =

'et_pb_section'

,

''

,

''

,

''

,

''

,

''

)
.../class-et-builder-element.php:3272
13
1.2125
28443968
do_shortcode(

$content =

'[et_pb_row use_custom_gutter="on" gutter_width="4" _builder_version="4.14.1" _module_preset="default" width="100%" max_width="1200px" custom_margin="15px||||false|false" custom_margin_tablet="15px||||false|false" custom_margin_phone="15px||||false|false" custom_margin_last_edited="on|desktop" custom_padding="|15px||15px|false|false" global_colors_info="{}"][et_pb_column type="4_4" _builder_version="4.14.1" _module_preset="default" global_colors_info="{}"][lwp_divi_breadcrumbs font_icon="&#x35;||divi||400" _'...

,

$ignore_html =

??? )
.../main-structure-elements.php:1283
14
1.2132
28519888
preg_replace_callback(

$regex =

'/\\[(\\[?)(et_pb_blog|et_pb_divider|et_pb_image|et_pb_post_title|et_pb_search|et_pb_sidebar|et_pb_text|et_pb_row|et_pb_column|lwp_divi_breadcrumbs|wdcl_image_carousel|wdcl_image_carousel_child)(?![\\w-])([^\\]\\/]*(?:\\/(?!\\])[^\\]\\/]*)*?)(?:(\\/)\\]|\\](?:([^\\[]*+(?:\\[(?!\\/\\2\\])[^\\[]*+)*+)\\[\\/\\2\\])?)(\\]?)/'

,

$callback =

'do_shortcode_tag'

,

$subject =

'[et_pb_row use_custom_gutter="on" gutter_width="4" _builder_version="4.14.1" _module_preset="default" width="100%" max_width="1200px" custom_margin="15px||||false|false" custom_margin_tablet="15px||||false|false" custom_margin_phone="15px||||false|false" custom_margin_last_edited="on|desktop" custom_padding="|15px||15px|false|false" global_colors_info="{}"][et_pb_column type="4_4" _builder_version="4.14.1" _module_preset="default" global_colors_info="{}"][lwp_divi_breadcrumbs font_icon="&#x35;||divi||400" _'...

)
.../shortcodes.php:227
15
1.2132
28522456
do_shortcode_tag(

$m =

[0 => '[et_pb_row use_custom_gutter="on" gutter_width="4" _builder_version="4.14.1" _module_preset="default" width="100%" max_width="1200px" custom_margin="15px||||false|false" custom_margin_tablet="15px||||false|false" custom_margin_phone="15px||||false|false" custom_margin_last_edited="on|desktop" custom_padding="|15px||15px|false|false" global_colors_info="{}"][et_pb_column type="4_4" _builder_version="4.14.1" _module_preset="default" global_colors_info="{}"][lwp_divi_breadcrumbs font_icon="&#x35;||divi||400" _'..., 1 => '', 2 => 'et_pb_row', 3 => ' use_custom_gutter="on" gutter_width="4" _builder_version="4.14.1" _module_preset="default" width="100%" max_width="1200px" custom_margin="15px||||false|false" custom_margin_tablet="15px||||false|false" custom_margin_phone="15px||||false|false" custom_margin_last_edited="on|desktop" custom_padding="|15px||15px|false|false" global_colors_info="{}"', 4 => '', 5 => '[et_pb_column type="4_4" _builder_version="4.14.1" _module_preset="default" global_colors_info="{}"][lwp_divi_breadcrumbs font_icon="&#x35;||divi||400" _builder_version="4.14.1" _module_preset="default" module_font="futura||||||||" module_font_size="12px" module_line_height="16.82px" custom_margin="||30px||false|false" custom_margin_tablet="||30px||false|false" custom_margin_phone="0px||13px||false|false" custom_margin_last_edited="on|phone" custom_padding="0px||6px||false|false" global_colors_info="{}"][/l'..., 6 => '']

)
.../shortcodes.php:227
16
1.2133
28525728
ET_Builder_Element->_render(

$attrs =

['use_custom_gutter' => 'on', 'gutter_width' => '4', '_builder_version' => '4.14.1', '_module_preset' => 'default', 'width' => '100%', 'max_width' => '1200px', 'custom_margin' => '15px||||false|false', 'custom_margin_tablet' => '15px||||false|false', 'custom_margin_phone' => '15px||||false|false', 'custom_margin_last_edited' => 'on|desktop', 'custom_padding' => '|15px||15px|false|false', 'global_colors_info' => '{}']

,

$content =

'[et_pb_column type="4_4" _builder_version="4.14.1" _module_preset="default" global_colors_info="{}"][lwp_divi_breadcrumbs font_icon="&#x35;||divi||400" _builder_version="4.14.1" _module_preset="default" module_font="futura||||||||" module_font_size="12px" module_line_height="16.82px" custom_margin="||30px||false|false" custom_margin_tablet="||30px||false|false" custom_margin_phone="0px||13px||false|false" custom_margin_last_edited="on|phone" custom_padding="0px||6px||false|false" global_colors_info="{}"][/l'...

,

$render_slug =

'et_pb_row'

,

$parent_address =

???,

$global_parent =

???,

$global_parent_type =

???,

$parent_type =

???,

$theme_builder_area =

??? )
.../shortcodes.php:355
17
1.2185
28530712
ET_Builder_Row->render(

$atts =

['use_custom_gutter' => 'on', 'gutter_width' => '4', '_builder_version' => '4.14.1', '_module_preset' => 'default', 'width' => '100%', 'max_width' => '1200px', 'custom_margin' => '15px||||false|false', 'custom_margin_tablet' => '15px||||false|false', 'custom_margin_phone' => '15px||||false|false', 'custom_margin_last_edited' => 'on|desktop', 'custom_padding' => '|15px||15px|false|false', 'global_colors_info' => '{}']

,

$content =

'[et_pb_column type="4_4" _builder_version="4.14.1" _module_preset="default" global_colors_info="{}"][lwp_divi_breadcrumbs font_icon="&#x35;||divi||400" _builder_version="4.14.1" _module_preset="default" module_font="futura||||||||" module_font_size="12px" module_line_height="16.82px" custom_margin="||30px||false|false" custom_margin_tablet="||30px||false|false" custom_margin_phone="0px||13px||false|false" custom_margin_last_edited="on|phone" custom_padding="0px||6px||false|false" global_colors_info="{}"][/l'...

,

$function_name =

'et_pb_row'

,

''

,

''

,

''

,

''

,

''

)
.../class-et-builder-element.php:3272
18
1.2196
28533352
do_shortcode(

$content =

'[et_pb_column type="4_4" _builder_version="4.14.1" _module_preset="default" global_colors_info="{}"][lwp_divi_breadcrumbs font_icon="&#x35;||divi||400" _builder_version="4.14.1" _module_preset="default" module_font="futura||||||||" module_font_size="12px" module_line_height="16.82px" custom_margin="||30px||false|false" custom_margin_tablet="||30px||false|false" custom_margin_phone="0px||13px||false|false" custom_margin_last_edited="on|phone" custom_padding="0px||6px||false|false" global_colors_info="{}"][/l'...

,

$ignore_html =

??? )
.../main-structure-elements.php:1915
19
1.2197
28547416
preg_replace_callback(

$regex =

'/\\[(\\[?)(et_pb_column|lwp_divi_breadcrumbs)(?![\\w-])([^\\]\\/]*(?:\\/(?!\\])[^\\]\\/]*)*?)(?:(\\/)\\]|\\](?:([^\\[]*+(?:\\[(?!\\/\\2\\])[^\\[]*+)*+)\\[\\/\\2\\])?)(\\]?)/'

,

$callback =

'do_shortcode_tag'

,

$subject =

'[et_pb_column type="4_4" _builder_version="4.14.1" _module_preset="default" global_colors_info="{}"][lwp_divi_breadcrumbs font_icon="&#x35;||divi||400" _builder_version="4.14.1" _module_preset="default" module_font="futura||||||||" module_font_size="12px" module_line_height="16.82px" custom_margin="||30px||false|false" custom_margin_tablet="||30px||false|false" custom_margin_phone="0px||13px||false|false" custom_margin_last_edited="on|phone" custom_padding="0px||6px||false|false" global_colors_info="{}"][/l'...

)
.../shortcodes.php:227
20
1.2197
28549200
do_shortcode_tag(

$m =

[0 => '[et_pb_column type="4_4" _builder_version="4.14.1" _module_preset="default" global_colors_info="{}"][lwp_divi_breadcrumbs font_icon="&#x35;||divi||400" _builder_version="4.14.1" _module_preset="default" module_font="futura||||||||" module_font_size="12px" module_line_height="16.82px" custom_margin="||30px||false|false" custom_margin_tablet="||30px||false|false" custom_margin_phone="0px||13px||false|false" custom_margin_last_edited="on|phone" custom_padding="0px||6px||false|false" global_colors_info="{}"][/l'..., 1 => '', 2 => 'et_pb_column', 3 => ' type="4_4" _builder_version="4.14.1" _module_preset="default" global_colors_info="{}"', 4 => '', 5 => '[lwp_divi_breadcrumbs font_icon="&#x35;||divi||400" _builder_version="4.14.1" _module_preset="default" module_font="futura||||||||" module_font_size="12px" module_line_height="16.82px" custom_margin="||30px||false|false" custom_margin_tablet="||30px||false|false" custom_margin_phone="0px||13px||false|false" custom_margin_last_edited="on|phone" custom_padding="0px||6px||false|false" global_colors_info="{}"][/lwp_divi_breadcrumbs]', 6 => '']

)
.../shortcodes.php:227
21
1.2198
28550080
ET_Builder_Element->_render(

$attrs =

['type' => '4_4', '_builder_version' => '4.14.1', '_module_preset' => 'default', 'global_colors_info' => '{}']

,

$content =

'[lwp_divi_breadcrumbs font_icon="&#x35;||divi||400" _builder_version="4.14.1" _module_preset="default" module_font="futura||||||||" module_font_size="12px" module_line_height="16.82px" custom_margin="||30px||false|false" custom_margin_tablet="||30px||false|false" custom_margin_phone="0px||13px||false|false" custom_margin_last_edited="on|phone" custom_padding="0px||6px||false|false" global_colors_info="{}"][/lwp_divi_breadcrumbs]'

,

$render_slug =

'et_pb_column'

,

$parent_address =

???,

$global_parent =

???,

$global_parent_type =

???,

$parent_type =

???,

$theme_builder_area =

??? )
.../shortcodes.php:355
22
1.2232
28529632
ET_Builder_Column->render(

$atts =

['type' => '4_4', '_builder_version' => '4.14.1', '_module_preset' => 'default', 'global_colors_info' => '{}']

,

$content =

'[lwp_divi_breadcrumbs font_icon="&#x35;||divi||400" _builder_version="4.14.1" _module_preset="default" module_font="futura||||||||" module_font_size="12px" module_line_height="16.82px" custom_margin="||30px||false|false" custom_margin_tablet="||30px||false|false" custom_margin_phone="0px||13px||false|false" custom_margin_last_edited="on|phone" custom_padding="0px||6px||false|false" global_colors_info="{}"][/lwp_divi_breadcrumbs]'

,

$function_name =

'et_pb_column'

,

''

,

''

,

''

,

''

,

''

)
.../class-et-builder-element.php:3272
23
1.2241
28530968
do_shortcode(

$content =

'[lwp_divi_breadcrumbs font_icon="&#x35;||divi||400" _builder_version="4.14.1" _module_preset="default" module_font="futura||||||||" module_font_size="12px" module_line_height="16.82px" custom_margin="||30px||false|false" custom_margin_tablet="||30px||false|false" custom_margin_phone="0px||13px||false|false" custom_margin_last_edited="on|phone" custom_padding="0px||6px||false|false" global_colors_info="{}"][/lwp_divi_breadcrumbs]'

,

$ignore_html =

??? )
.../main-structure-elements.php:3092
24
1.2242
28544920
preg_replace_callback(

$regex =

'/\\[(\\[?)(lwp_divi_breadcrumbs)(?![\\w-])([^\\]\\/]*(?:\\/(?!\\])[^\\]\\/]*)*?)(?:(\\/)\\]|\\](?:([^\\[]*+(?:\\[(?!\\/\\2\\])[^\\[]*+)*+)\\[\\/\\2\\])?)(\\]?)/'

,

$callback =

'do_shortcode_tag'

,

$subject =

'[lwp_divi_breadcrumbs font_icon="&#x35;||divi||400" _builder_version="4.14.1" _module_preset="default" module_font="futura||||||||" module_font_size="12px" module_line_height="16.82px" custom_margin="||30px||false|false" custom_margin_tablet="||30px||false|false" custom_margin_phone="0px||13px||false|false" custom_margin_last_edited="on|phone" custom_padding="0px||6px||false|false" global_colors_info="{}"][/lwp_divi_breadcrumbs]'

)
.../shortcodes.php:227
25
1.2242
28546408
do_shortcode_tag(

$m =

[0 => '[lwp_divi_breadcrumbs font_icon="&#x35;||divi||400" _builder_version="4.14.1" _module_preset="default" module_font="futura||||||||" module_font_size="12px" module_line_height="16.82px" custom_margin="||30px||false|false" custom_margin_tablet="||30px||false|false" custom_margin_phone="0px||13px||false|false" custom_margin_last_edited="on|phone" custom_padding="0px||6px||false|false" global_colors_info="{}"][/lwp_divi_breadcrumbs]', 1 => '', 2 => 'lwp_divi_breadcrumbs', 3 => ' font_icon="&#x35;||divi||400" _builder_version="4.14.1" _module_preset="default" module_font="futura||||||||" module_font_size="12px" module_line_height="16.82px" custom_margin="||30px||false|false" custom_margin_tablet="||30px||false|false" custom_margin_phone="0px||13px||false|false" custom_margin_last_edited="on|phone" custom_padding="0px||6px||false|false" global_colors_info="{}"', 4 => '', 5 => '', 6 => '']

)
.../shortcodes.php:227
26
1.2243
28548968
ET_Builder_Element->_render(

$attrs =

['font_icon' => '&#x35;||divi||400', '_builder_version' => '4.14.1', '_module_preset' => 'default', 'module_font' => 'futura||||||||', 'module_font_size' => '12px', 'module_line_height' => '16.82px', 'custom_margin' => '||30px||false|false', 'custom_margin_tablet' => '||30px||false|false', 'custom_margin_phone' => '0px||13px||false|false', 'custom_margin_last_edited' => 'on|phone', 'custom_padding' => '0px||6px||false|false', 'global_colors_info' => '{}']

,

$content =

''

,

$render_slug =

'lwp_divi_breadcrumbs'

,

$parent_address =

???,

$global_parent =

???,

$global_parent_type =

???,

$parent_type =

???,

$theme_builder_area =

??? )
.../shortcodes.php:355
27
1.2402
28727976
LWP_DiviBreadcrumbs->render(

$attrs =

['font_icon' => '&#x35;||divi||400', '_builder_version' => '4.14.1', '_module_preset' => 'default', 'module_font' => 'futura||||||||', 'module_font_size' => '12px', 'module_line_height' => '16.82px', 'custom_margin' => '||30px||false|false', 'custom_margin_tablet' => '||30px||false|false', 'custom_margin_phone' => '0px||13px||false|false', 'custom_margin_last_edited' => 'on|phone', 'custom_padding' => '0px||6px||false|false', 'global_colors_info' => '{}']

,

$content =

''

,

$render_slug =

'lwp_divi_breadcrumbs'

,

''

,

''

,

''

,

''

,

''

)
.../class-et-builder-element.php:3272
28
1.2571
28728896
lwp_get_hansel_and_gretel_breadcrumbs(

$_home_text =

'Home'

,

$_before_text =

''

,

$_delimiter =

'&#x35;'

)
.../DiviBreadcrumbs.php:164
29
1.2576
28732408
number_format_i18n(

$number =

''

,

$decimals =

??? )
.../divi-breadcrumbs.php:293
30
1.2576
28732408
number_format(

$number =

''

,

$num_decimal_places =

0

,

$dec_separator =

'.'

,

$thousands_separator =

','

)
.../functions.php:425
No Results Found
The page you requested could not be found. Try refining your search, or use the navigation above to locate the post.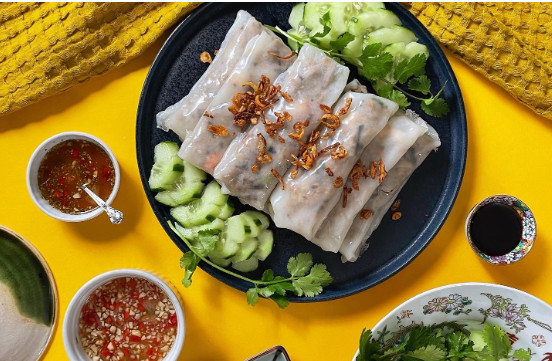 TOTAL TIME 1 hour 15 minutes (plus 45 minutes resting, soaking, and cooling time)
read more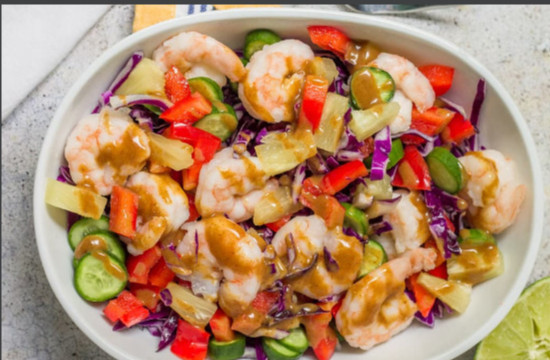 "Gỏi, or nộm in northern Vietnam, defines a salad of sorts in Vietnamese cuisine," says recipe developer and food stylist Tyna Hoang.
read more